Workers Sue Happy Lamb Hot Pot for Hundreds of Thousands in Pervasive Wage Theft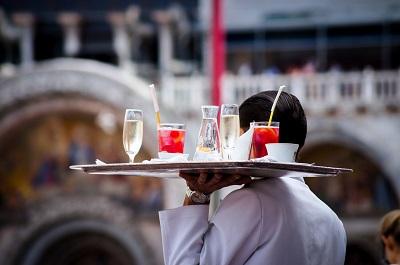 October 31, 2018
Workers Call for Boycott as Second Massachusetts Location Opens
Boston, Massachusetts—Nine current and former employees of Happy Lamb Hot Pot, a Chinese restaurant in Cambridge, MA, are suing the restaurant for failing to pay minimum wage and overtime, stealing workers' tips, ignoring paid sick leave laws, and retaliating against employees. The restaurant owes the nine workers, who are represented by Greater Boston Legal Services, more than $806,000.00 for wide-ranging violations of state and federal wage and hour laws since the restaurant's opening in early 2016.
Happy Lamb Hot Pot opened a second Massachusetts location in Boston's Chinatown this month. A third location is expected soon in Allston.
The nine employees have worked at Happy Lamb Hot Pot as wait staff, bussers, hosts, and kitchen staff. The workers, who filed the lawsuit in federal court in Massachusetts, say they were mistreated and often worked long shifts without overtime pay. Workers routinely received paychecks with no payment issued. The restaurant's managers also illegally took portions of the tip pool for themselves and kitchen staff, many of whom were the managers' own relatives.
"Happy Lamb Hot Pot ignored wage and hour laws and even after workers complained, many violations continued." said Ting Chiu, Staff Attorney at Greater Boston Legal Services. "These workers deserve the wages and tips that they have earned."
Sean Zheng, who was previously employed as a waiter at the restaurant, said, "It was wrong for managers to reprimand us without reason and take tips for themselves and their family members. After workers complained, the restaurant cut my hours and stopped giving me any shifts. Happy Lamb Hot Pot fired me for asserting my rights."
The workers say they were treated unfairly and are calling for a boycott of Happy Lamb Hot Pot.
"We want customers to know that what's happening at the restaurant is exploitive and unlawful," said Huan Ning Huang, a former waiter who regularly worked more than 40 hours per week. "In addition to wage violations, the cleaning chemicals the restaurant used for cups and utensils burned and damaged my hands. I hope our case shows that restaurant owners will face consequences if they violate the law."